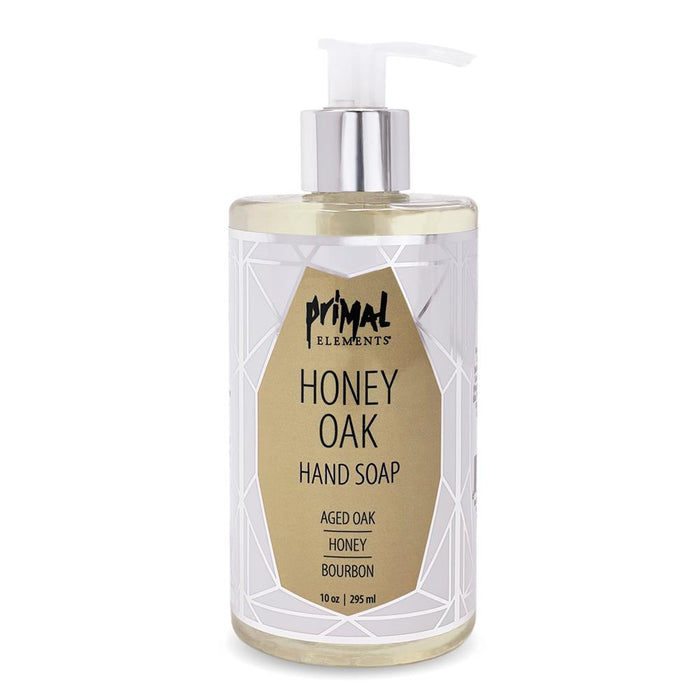 Hygiene Chic Liquid Hand Soap - HONEY OAK (3-PACK)
Honey Oak has a burst of honey, smooth bourbon, and rich exotic oak.
The most important thing we can do is keep our hands clean by washing them frequently. Primal Elements Liquid Hand Soap is formulated for mildness. 
This phthalate and paraben free formula is packed full of natural botanicals to leave hands feeling clean, moisturized and refreshed.

This beautiful item will pamper and protect the hands while enhancing any interior environment.
10 ounces (295 ml).
3 per order.
Designed and handmade, packaged and shipped in our facility in Huntington Beach, California.